True Story:
An Average Relationship Holds You Back
Ever get the feeling that relationships were meant to be so much more? But instead of helping you reach your goals, your partnerships have held you back from peak potential?
You're not alone. In fact, I'd wager you're doing at least one of these right now…
Waiting for a REAL high-quality man to notice you.
Getting ghosted as soon as you speak up for what you want/need in a relationship.
Settling for someone you think is your only option.
…all while struggling to pay bills instead of living the lifestyle you see other women flaunting on Instagram.
It's frustrating to KNOW there are better situations out there, but with no idea of how to get there. And it becomes downright overwhelming when you're constantly second-guessing yourself/questioning if you even have a right to raise your standards…?
Maybe you want to experience a new kind of relationship, explore mentorship, and have the opportunity to do things you've never been able to do before. (Hello, scuba-diving off the coast of Mexico!)
Maybe you want to have someone assist you financially? Maybe you just want to date rich men and have a luxurious lifestyle?
Maybe you want someone to invest in you and guide you on the path to success?
Perhaps you are trying to figure things out by constantly Googling "how to find a rich man," "how do I ask for what I want," and not knowing what the best option is to make the lifestyle you envision work for you so you started exploring hypergamy and are now considering a Sugar Daddy as the next best option.
Girllll, it doesn't have to be like this — AT ALL!
So, here is a better idea…
Let's go on a date. Eat ALL the desserts.
And dish on your relationships.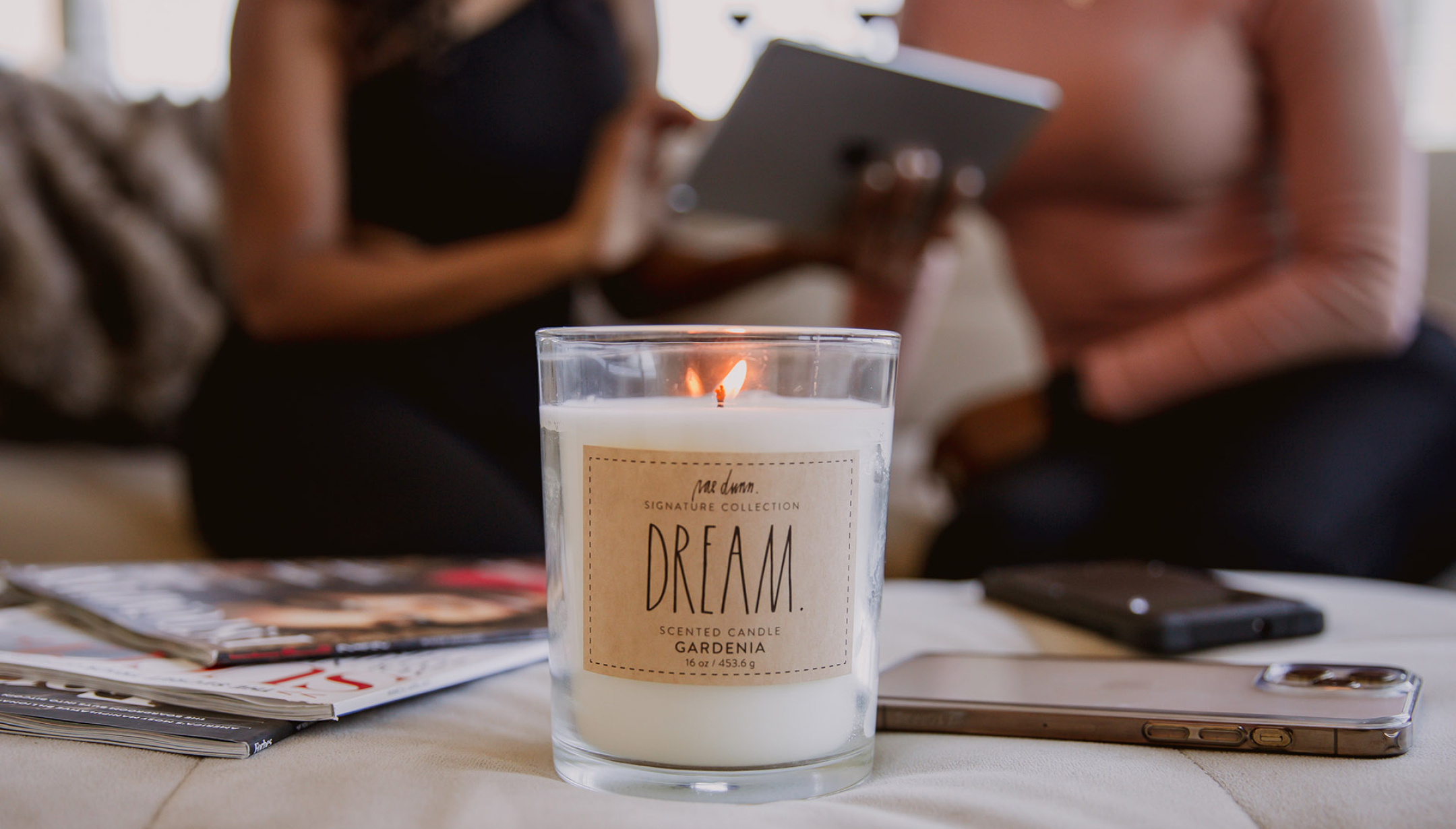 Predate ritual.
After you slip on that little black dress, fill out my relationship assessment. Think of it as your private dating profile that only I can see.
I know, it's hard to imagine… especially because lately, it feels more like you aren't getting anywhere with your lifestyle. And dating trying to find the right relationship is burning you out. You thought this would be easy at first, but now that you're actually doing it, you don't even know how to start. Everything about attracting wealthy men and having them provide is leaving you perplexed. You're downplaying yourself: Is it your age? The dating site you're on? The color of your skin?
Your dating profile is not attracting who you would like to meet. It's no wonder you're frustrated. You need guidance. But not generic advice or another book. You want an actionable plan and someone who will break it down for you step by step, word for word, so you can implement it.
The first step of working with me is taking my relationship assessment where I can meet you (and your issues/dilemmas) and see how I can best support you. Regardless of if we work together or not, the first step is to take my relationship assessment to help you gain clarity. It's been the starting point for so many women ready to raise their standards and attract relationships that enhance their dream lifestyle.
After your assessment is complete, I'll provide recommended next steps that will work best for YOU.
This is what happens when we strategize TOGETHER. (Sipping a vodka martini – extra dirty – or glass of merlot is optional.)
Good men fall all over themselves to support their partner IF she knows she is worth it. So believing in your magic (your humor, your beauty, your razor-sharp wit) is of the utmost importance.
It's time to embody the self-worth and confidence required to make the world swoon over you, again and again.
What do you want your life to look like? What do you want to be remembered for? What do you want to experience?
Time is money, and you'll waste both if you don't know what you're doing.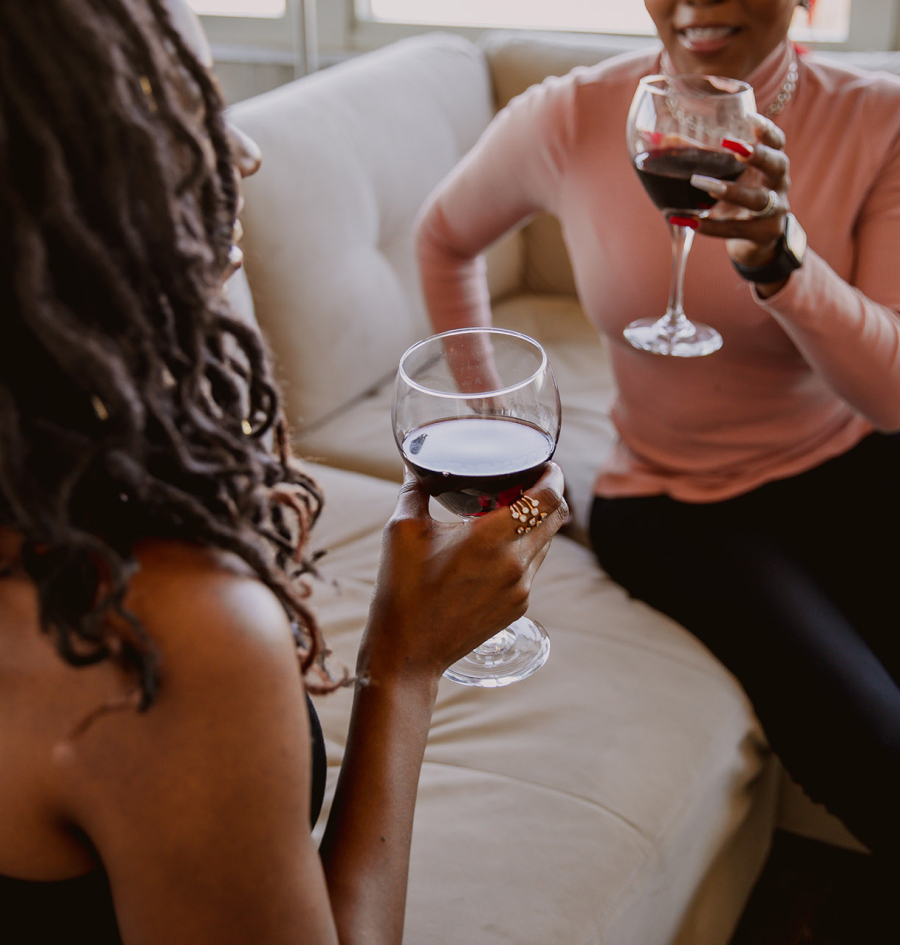 Are you…
Attracting your ideal relationship and effectively communicating your wants by positioning yourself to get it?
Creating the right visual image you want to portray with your pictures to get noticed that sets the right perception from the start?
Reviewing your profile that gets no love (responses) from your ideal suitors and deciding what to do about it?
Turning your relationship into a long-term one that keeps him coming back for more (one-time dates: BEGONE!)?
Getting more of what you are already receiving from your relationship?
Maximizing your chosen dating sites to INCREASE your success?
Winning over high-caliber men offline and in-person (freestyling & networking)?
If not, I won't let you waste any of your time, money, or magic. I'll help you by removing all the guesswork and getting straight to the most effective strategies, personalized to you and your unique situation.
Schedule a date with me to see if it's right for you.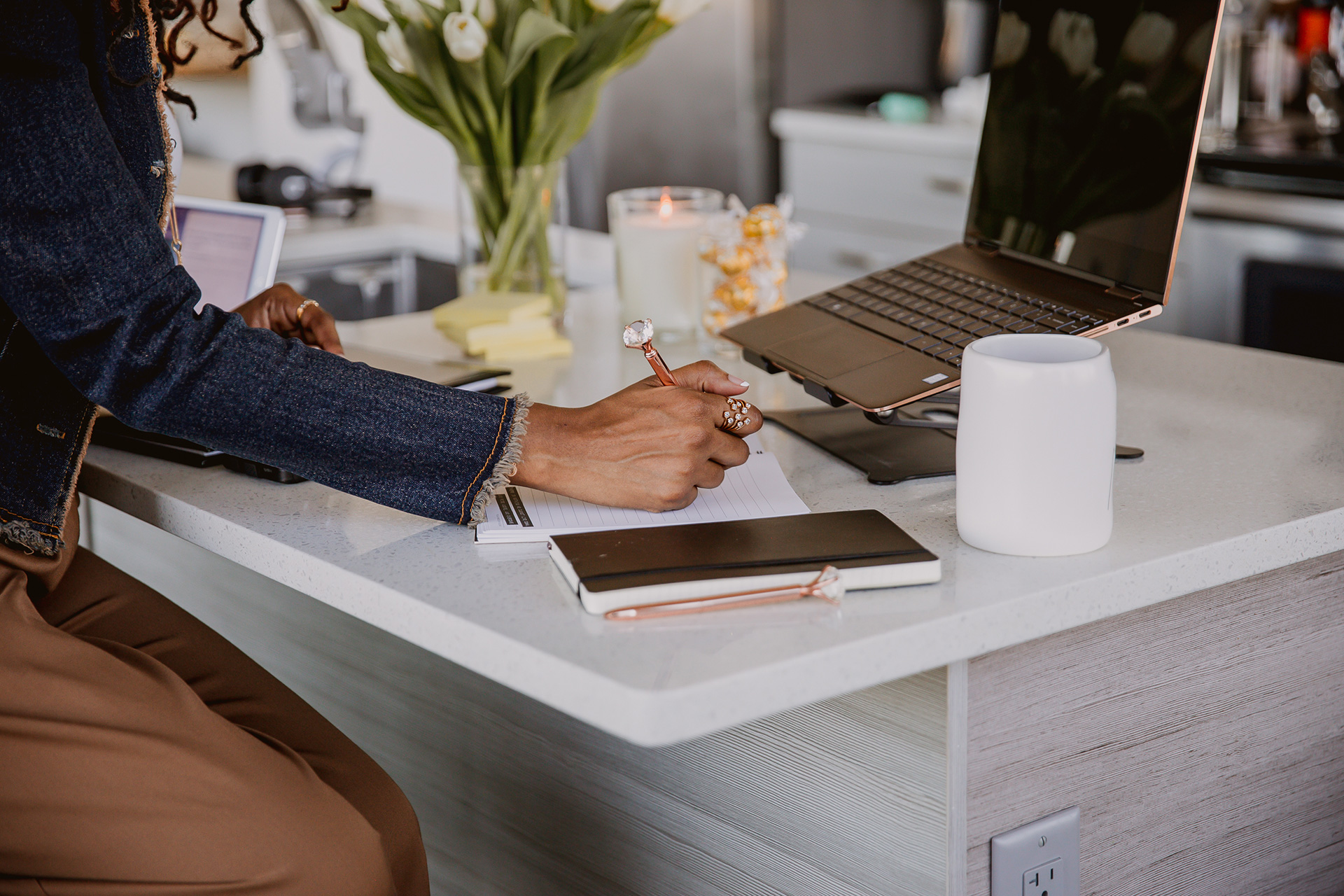 You'll receive a customized strategy and instructions on how to implement it.
(And a slice of fruit tart cheesecake to go.)
But here's the thing… You don't have to do this alone. Once I take the blinders off and reveal to you what's missing from obtaining the lifestyle you want with the relationships that best support you, you may still need guidance. How can we work together? Well, that guidance all depends on your specific situation.
If you don't already know how to attract your ideal relationships (whether online or in-person) in a reliable, predictable, repeatable way…
…That's what we will work on first. Why? It's because attracting ideal suitors is THE foundation for the success of any relationship.
Don't overwhelm yourself trying to learn:
How to ask for what you want.
How to get him to provide the lifestyle you desire.
Because you want:
Bills paid to be debt-free
Trips to explore a world outside of the one you know
Tuition paid
Funding needed to startup your business
Shopping sprees that will make your closet blush from all that spoiling you want
Hot Tip: NONE OF THOSE THINGS WORK WITHOUT HAVING SOMEONE THERE.
If you're already attracting desirable suitors, going out on dates…
…Then we will focus on getting what you want by paving the way for him to provide.
If you are in a relationship and you are seeking MORE of what you are already receiving, I'll help get more of what you are already getting.
As long as you want to attract the right relationships and LIVE the lifestyle you DESIRE, wanting to be treated as the Woman YOU are WORTH, and you want to build WEALTH THROUGH Your Relationships…then we might be perfect for each other.
Let me show you how I helped other women just like you get RESULTS…

I FOUND HIM
Before Taylor, I was struggling with knowing what I should be doing. I got frustrated with trying to make random advice work for me. While working with her, YES, I found him, but most importantly, Taylor called me out when I told her I tried everything. I was in relationships where I wasn't benefiting. She helped me set up the foundation right from the beginning. I received SO much from individual support than my attempt at finding people to answer my questions to help me.
Tiffany

IN TWO MONTHS, I MADE MY INVESTMENT BACK
Six months before working with Taylor, I still wasn't getting anywhere with my romantic life. I have been following Taylor for years, and I finally reached out to her for HELP. I needed to make something happen, as my way wasn't working. After the first couple of weeks, Taylor shifted my entire approach of how I was going about this lifestyle. I couldn't be more THANKFUL for having Taylor by my side. In two months, I made back my investment! I found a relationship and have developed a confidence I've never had before. I feel like I'm Cinderella. I am in love with my boyfriend, and he loves me (it's been 9 months, still going strong, & his family welcomed me with open arms). Taylor helped me so much that I ended up extending our consulting because of the massive breakthroughs I was having. (Source: Podcast EP:23)
Sunny

ALL THE THINGS I WAS STRUGGLING WITH? SOLVED!
I got sooooo much clarity and confidence. Taylor gave me a plan to execute. A plan that consisted of what to say, how to say it, when to say it, and what to say when things go off course. It worked. And now that I have these scripts I will be able to tweak them to others.
Michelle

I GOT BETTER RESULTS WITH TAYLOR THAN I HAD IN THE LAST YEAR.
I was caught up in the comparisons of what others were doing and what they received. I was envious, OVERWHELMED, and STUCK. I was so overwhelmed with all there is to know: Which site, how to write my profile, how to communicate with him, how to make this relationship work, and how to receive gifts. After speaking with Taylor just from our first call, my sugar addiction is gone! I focused on who I wanted to attract, tailored my approach, and shifted my focus to evolving myself. She is a natural at zoning in on why you are here and gets you out of that box you are stuck in. I got better results with Taylor than I had in the last year of being on a dating site.
Naomi

CLEAR, CONCISE ASKING STRATEGIES THAT WORK.
"I was struggling with how to articulate asking for assistance. Listened to Taylor's podcast and just knew she was the one to help. She went over what I was doing, pointed out things that opened up my eyes that I've been overlooking, and how I was communicating. I left with scripts and how to implement them when discussing what I am looking for. I'd highly recommend Taylor to anybody wanting clear, concise asking strategies with getting what you want." (Source: Clarity)
Ana Starr
I've helped hundreds of women transform their lives after they reached the realization that they wanted more. And I simply cannot let you go on feeling undervalued, unappreciated, and uninspired.
Even if you have been on and off dating sites for years with no luck.
Even if you have changed your profile more than three times and still you've had no success.
Even if no high-caliber men are initiating contact with you.
Even if you don't know what to say or how to ask for what you want and get it.
Your Life's About To Get Bugatti-Level Better

Imagine…
You are succeeding at matching with the right men and getting dates because you know the right step to take to get you out of the situation you are in without second-guessing yourself.
You have a crystal-clear picture of how to better position yourself with what to do and how to do it.
You have the confidence to get to the next level because you have a solid, actionable plan that you can implement step-by-step to reach your lifestyle & relationship goals.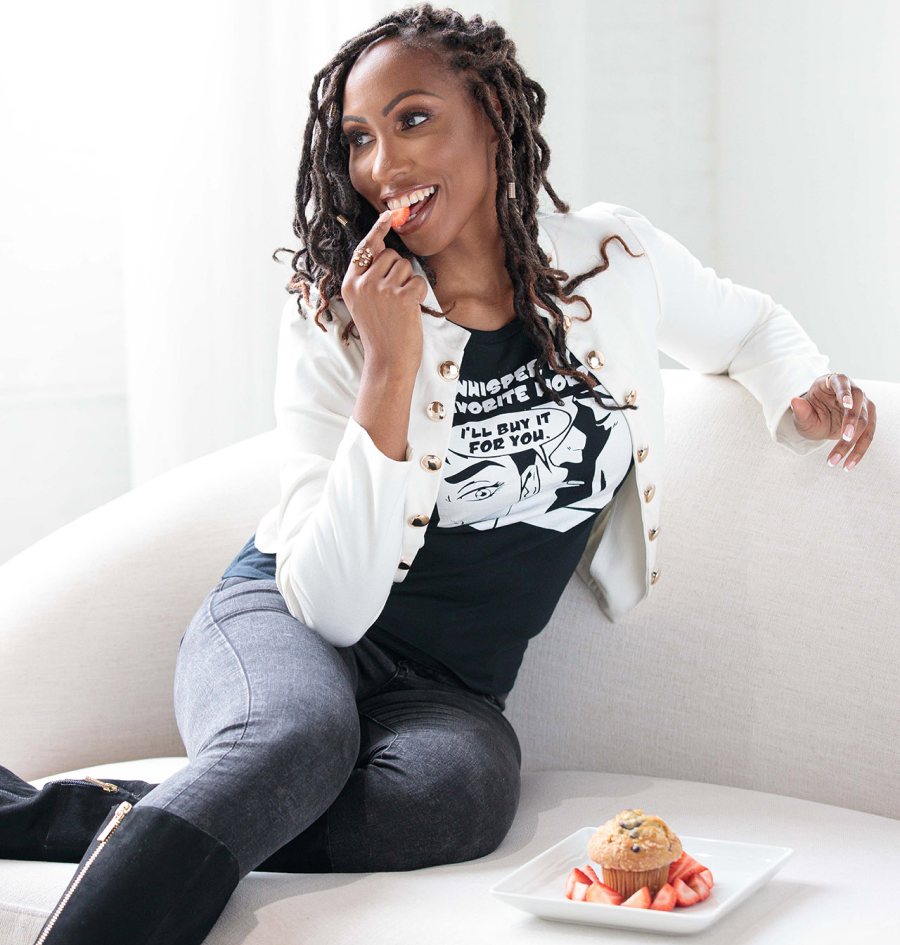 Are you ready to take our date to an intimate level (the one where you + I commit, make plans for the future, and upgrade your lifestyle & relationships)?
…Feeling a little unsure about taking that next step with me? No pressure.
If you're not ready to take my relationship assessment or go out on a date with me just yet, consider my private support community the SUBE Society for women seeking powerful, fulfilling relationships. Connecting in a safe and supportive place, our members get better at setting boundaries. Better at communicating their needs. Better at activating the lifestyle they desire.
With the community, support, and connection provided by SUBE, you will be guided forward—Confidently, as an unapologetic woman in control.
Would love to see you there!
Best way to quickly assess his provider potential?
Get my insanely detailed 'Before You Ask Checklist' and you won't miss a single step.
This resource is free so your love doesn't have to be.